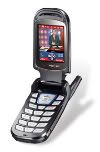 Verizon has done the unthinkable. they've succeeding in pissing me off. mind you, i love(d?) Verizon. a devout Verizon advocate and recommender type. swear by Verizon's service in the NY area.

Dear Verizon,

Verizon, you suck right now. you suck for "quietly shutting down" sms txt confirmation from vzw to vzw customers.

i first noticed this september 18th and no one could tell me why i wasn't getting my little delivery notifications. and i certainly wasn't notified. nor asked--far be it.

don't you THINK that MAYBE if you're going to remove a feature that we're all used to having you MIGHT want to run that BY US?! or TELL me or something. i don't care if it saves you 1KB each way. we paid for that inclusion and now we're paying the same amount but get one less feature.

more over, there are unconfirmed rumours that it's so it can be a paid-for add-on feature. uh. why don't you just allow people who don't give a shit, of which there are quite a few, to opt-out? rather than removing it from those of us who care and are paying for it already?

how much more money is going to be wasted now that i have to ask if someone's received my txt? or do i sit in wait, wondering if i'm being ignored, or if it's a Verizon fuckup, or if their phone is off?

OKAY i know that sounds silly and teenager or something but i swear it's not. it's actually a big deal to a lot of us. especially my gen when half our lives are spent texting and half the benefit of being on Verizon is that all our friends are on Verizon so we know when we're talking to one another.

i heard that so many people complained that they're turning it back on October 1st. can anyone confirm or deny this? i'm trying to find out. i want my check marks back.

UPDATE: my Verizon rep, Cain (Kane?), tells me that delivery messages will NOT be returning October 1st. they WILL be phased out indefinitely in due course; apparently the phase out is 'on pause' right now. there is NO truth to the $1.99/mo rumour. this is what i'm told, anyway. i requested updates and made suggestions.

UPDATE 2 [next day]: 1: Cain/Kane, the service rep, just called me back. that's awesome in and of itself. yay customer service! to tell me that 2: Verizon WILL be giving SMS delivery confirmation messaging back as of tomorrow to the cancelled sectors. so many people complained that they decided 1KB wasn't worth it, i guess.