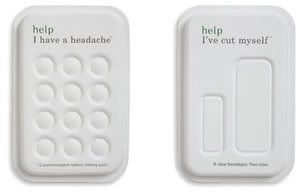 talk about wicked awesome packaging. check that shite out.
and while you're at it, engage in the most fun i've had all day: you can make help! shirts.

vote... i don't know which to get for myself:

OPTION A:
help
i do not have
an indoor voice

OPTION B:
help
i am a scene queen
trapped in a suit

OPTION C:
help
i want to have
a conversation

....or! tell me what you think i should be wearing. lord knows i need a lot of help.