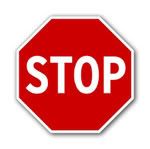 if you do nothing else today, you must wander on over to miss Jane's blog and view the special on "The Stopping Occasion." i'd post it here, but then i'd be stealing. so i'll borrow with credit. check out the absolute hilarity if you haven't heard about it already. oh, and if that's not enough for you, try out a youtube version of Choose Your Own Adventure (courtesy of adverblog). i was going to save it for Feline Friday, since it has to do with finding a cat named Sparta, but you get lucky this time.

be sure to stick your nose in or around all the fun cameras in the Plaid van. the tour is in full swing; i've followed them through Vancouver and Seattle so far (digitally speaking). i even got to listen to Bill pick radio stations. i was envious of the Canadian view, but even more jealous of their trip to Jones Soda. i love the Cream Soda best. they promised to drink one for me. you can tweet them, AIM them, and any number of other dirty-sounding social networking actions. ...PS >> if you didn't notice, even their social media tour shirts are dirty. can anyone say "tires"? hee! (thanks, greg, for loan of your photo!)

AdFreak. yes, as in the blog. they're on fire these past few days with some really interesting posts. if you're not a frequent reader, you should just dash on over there for a few minutes and peruse the latest stuff. full disclosure: no, they did not ask me to do this. i really just enjoyed it that much. so apparently did johnny (every time i type his name, i hear Poe's Angry Johnny in my head).